智联文通翻译公司全国统一咨询电话:(010)6204 7337 翻译业务邮箱:bjzlwt@126.com
我们在进行英语翻译的时候需要注意一定的技巧,只有注意翻译的技巧才能更好的进行翻译,今天北京翻译公司为大家介绍的是英语翻译的一些技巧:
We need to pay attention to some skills when we do English translation. Only by paying attention to translation skills can we make better translation. Today, the Beijing translation company introduces some of the skills of English translation.
社会类题材汉译英技巧总结
A summary of Chinese English translation techniques for social subjects
中英句子结构差异:中文结构"前轻后重",中文结构事实、背景在前,表态、判断、结论在后,英文恰恰相反。
Sentence structure differences between Chinese and English: Chinese structure is "light before heavy". Chinese structure facts and background are in front, posture, judgment and conclusion are the opposite.
汉英翻译的原则之一"舍宏观概括,取围观具体。"
One of the principles of C-E translation is "let's macroscopically generalize and take onlookers concrete."
英文的一大特点:英文是一种非常看重形象词使用的语言,是一种更加立体的语言,是一种偏向图片式的语言;中文讲究正式统一,不求花哨张扬。汉英翻译讲求"形不似而神似",做到"得意忘形"。
One of the major features of English is that English is a very important language used for image words. It is a more stereoscopic language and a kind of picture - style language. Chinese-English translation stresses the importance of "not being alike in form but similar in spirit".
看到中文句子,先要分析结构,看事实背景在哪儿,表态判断在哪儿,如果句子不长,就要在英文行文时首先出现表态词。
To see Chinese sentences, we should first analyze the structure, see where the facts are, and where to judge, if the sentence is not long, the first appearance word is first appeared in the English language.
翻译要设身处地从读者出发,"胸怀读者"。现在地英语实用语言都是以用词精简有力为主,句子往往在两行以内结束,不会太频繁使用从句。
In translation, we should place ourselves in the reader's mind and mind the reader. The present English practical language is mainly based on the simplification of words. Sentences often end within two lines, and clauses are not frequently used.
英汉翻译要注意"九九归一",而汉英翻译则要"千变万化",以选取不同角度对同一内容进行诠释。要注意语言地求证,避免按照中文行文"闭门造车",平时练习时必须要勘察此地啊等你和网络。
In English Chinese translation, we should pay attention to "nine to one", while Chinese English translation must be "ever-changing" to interpret the same content from different angles. We should pay attention to the verification of the language and avoid closing the door according to the Chinese language. When we practice, we must survey the place and wait for you and the Internet.
平时就要大量地阅读双语教材,积累实用、好用、妙用语汇。
In peacetime, we should read a lot of bilingual teaching materials and accumulate practical, useful and clever words.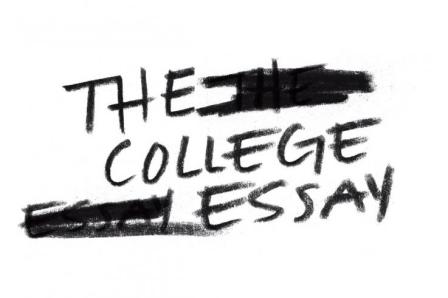 一般情况下,英文中很少有事实部分单独成句,事实部分往往放在从句中或用介词结构巧妙连接起来。逆向翻译训练是提升汉译英水平行之有效地方法。英文惯于在名词前添加形象达意的形容词,而中文中名词可以不断重复使用。英文中副词修饰动词的情况远没有中文动副搭配常见。中文很多动词,名词甚至是四字句、八字句都在传达一个信息,属于中文的行文特点,汉译英要注意减译。
In general, there are few factual parts in English, and the factual parts are often put in clauses or by prepositions. Reverse translation training is an effective way to improve the level of Chinese English translation. English is often used to add adjectives in front of nouns, while Chinese nouns can be used repeatedly. The adverbial modifiers in English are far from common in Chinese. Many verbs, nouns, even four or eight sentences in Chinese are conveying a message, which belongs to the characteristics of Chinese characters.
外宣类题材汉译英技巧总结
A summary of Chinese English translation techniques for foreign publicity materials
不能过于讲求"雅","信、达"绝对要放在第一位,能直译一定要直译,不能随意添加原文中并没有出现的表态或判断类信息。
It is not too much to say "elegance". "Letter and Da" must be put in the first place. The literal translation must be translated directly, and the form or judgment information that has not appeared in the original text can not be added.
要勤查词典、多看例句,多读报纸杂志,积累英文常用形容词,要增强辨识力,避开偏词、怪词、难词; 翻译的宗旨是沟通至上。
We should look up dictionaries, read examples, read newspapers and magazines and accumulate English adjectives. It is necessary to strengthen the recognition and avoid partial, strange and difficult words; the purpose of translation is to communicate first.
好的译文是简洁、地道、形象、生动的语言,要学会灵活使用十大英文动词。
A good translation is a concise, authentic, vivid and vivid language, and we should learn to use ten English verbs flexibly.
翻译要尽责,做到due diligence,能查到的而没有去花力气调查,就是翻译的失职!
Translation should be conscientious, do due diligence, and can not find out the effort to investigate, it is the dereliction of duty in translation.
中文"三步走": 第一步给出理念、指导方针或原则,第二步具体阐述在这种方针原则的指导下都做了什么或者要做什么,第三步给出结果或者要实现的目标。
"Three steps" in Chinese: the first step is to give ideas, guidelines or principles. The second step is to specify what or what to do under the guidance of this principle, and the third steps to give the results or to achieve the goal.
中文外宣材料中动词前多数情况下都有副词,是中文行文习惯使然,汉译英时要酌情去掉这些副词。
Adverbial in most cases before the verb is used in Chinese publicity materials. It is the custom of Chinese writing. When we translate Chinese into English, we should remove these adverbs as appropriate.
以上是北京翻译公司为大家介绍的英语翻译的一些技巧,希望小编的总结对对大家有所帮助,想要了解更多关于翻译的相关知识,欢迎大家关注本站的更新。
The above is some of the skills of English translation introduced by Beijing translation company. I hope that the summary of the little editor will help you, and we want to know more about translation, and welcome the attention to the update of this station.